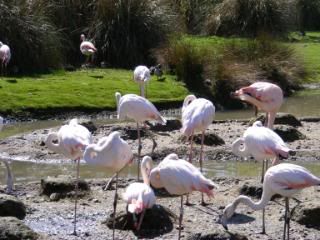 Its been a busy weekend with it being the Easter Break. So not much crafting. We have had some fabulous weather so have been making the most of it.
Friday we went out to the garden centre where Carole's Crafts are, I bought a couple of sale items but as I have just placed a order with Sillymonkey crafts I was under strict instructions not to spend too much. We then went off to the park. We went to slimbridge on Saturday which was great, the birds were all gorgeous and the kids had a great time See the pics above. Sunday we spent the day chilling out in the garden. Today being Monday we headed off down to our local park for a Easter Egg Hunt, there were lots of people and dogs lol the kids had a great time.
I have had a email to say that my SillyMonkeycrafts order has been completed and dispatched, whoo hooo, so at some point this week it should arrive! Must learn to have some patience!!!
I managed to get my entry for the oorchallenge done, just waiting for the picks to upload will then make a post.