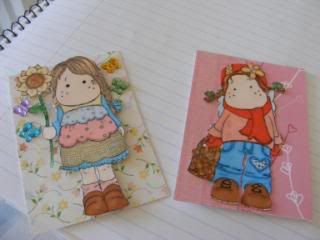 I have been a bit busy this week but I wanted to make a card and eventually got it to look the way I wanted. I quite like this card I think I will pop some more of the backing papers inside to make it look extra nice.
I also made 2 ATC's this week, they are of 2 different Tildas, from the autumn range I think. I used my pro markers to colour.
Thats all for now off to enjoy the sunshine.