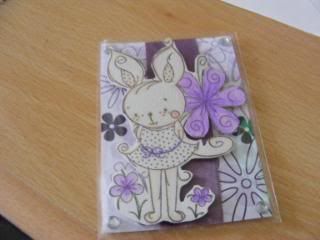 The weather has been gorgeous and I have been spending time with my Kids and Guinea pigs. So not much time for crafting although I have managed to get some ATC's completed and in the post finally.
I think I will be doing a few atc's over the weekend, not sure what kind yet but I am just getting into the swing of things on the docrafts forum so will be hopefully making some more to add to swaps.
The pictures above are from the favourite stamp swap (atc) and the card and atc I made for a fellow docrafter she also has a gorgeous guinea pig!.